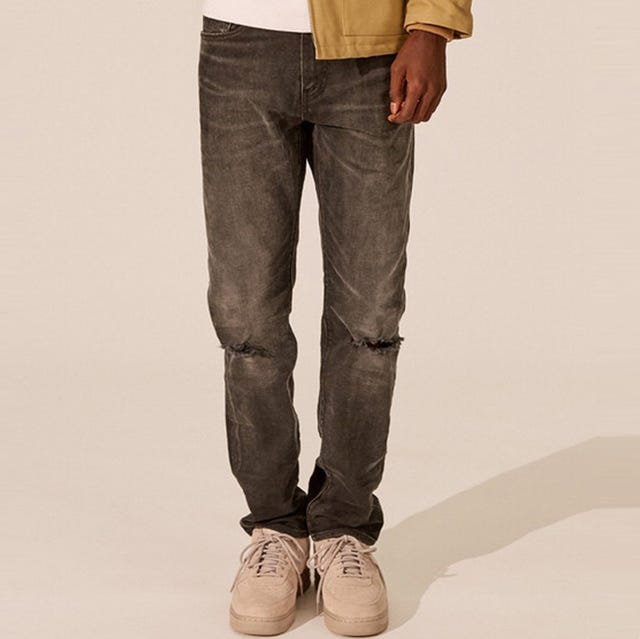 Levi's
Want to get a head-start on your spring shopping? Look no further. Levi's is having a huge sale that makes it possible to accomplish all your warm-weather shopping in one fell swoop. In honor of Presidents' Day, shoppers can enjoy an additional 50% off sale items and 30% off site-wide with the promo code "CHERRYTREE".
While we see a boatload of sales every single day, we can confidently say this is one sale you can't miss. Levi's has been the gold standard of jeans since 1853, bridging the gap between form, function, and fit. Not only are you bound to find a great pair of jeans you'll practically live in, but you can also buy 'em for complete steal.
We know you don't have all day to shop, so we're sharing our favorite styles below.
Advertisement – Continue Reading Below
Levi's 501 Original Fit Jeans
levi.com
$59.50
$41.65
As far as we're concerned, every guy should have a pair of Levi's iconic 501 jeans.
Levi's Long Utility Coat
levi.com
$120.00
$84.00
Once the temperature rises, you can trade in your bulky parka for this lighter, sleeker alternative.
Levi's 511 Slim-Fit Flex Jeans
levi.com
$69.50
$41.70
With a slim silhouette and just the right amount of stretch, you're bound to get a lot of mileage out of this pair.
Levi's Vintage Fit Sherpa Trucker
levi.com
$128.00
$89.60
Found: A sharp jean jacket that will actually keep you warm.
Levi's Sunset One Pocket Shirt
levi.com
$69.50
$24.49
Want to take your love of Levi's to the next level? Feast your eyes on this professional button down, complete with the brand's signature red tab by the pocket.
Levi's 512 Slim-Fit Men's Jeans
levi.com
$69.50
$48.65
Want to take your personal style up a few notches? This slim pair will go nicely with both Chelsea boots and fresh white sneakers.
Levi's 505 Regular-Fit Jeans
levi.com
$59.50
$41.65
Or, if tight jeans really aren't your thing, Levi's 505 jeans are comfortable without compromising style.
Levi's Slim Fit V-Neck Tee Shirt
levi.com
$30.00
$21.00
Levi's sale is a great opportunity to stock up on the basics, like a simple T-shirt.
Advertisement – Continue Reading Below