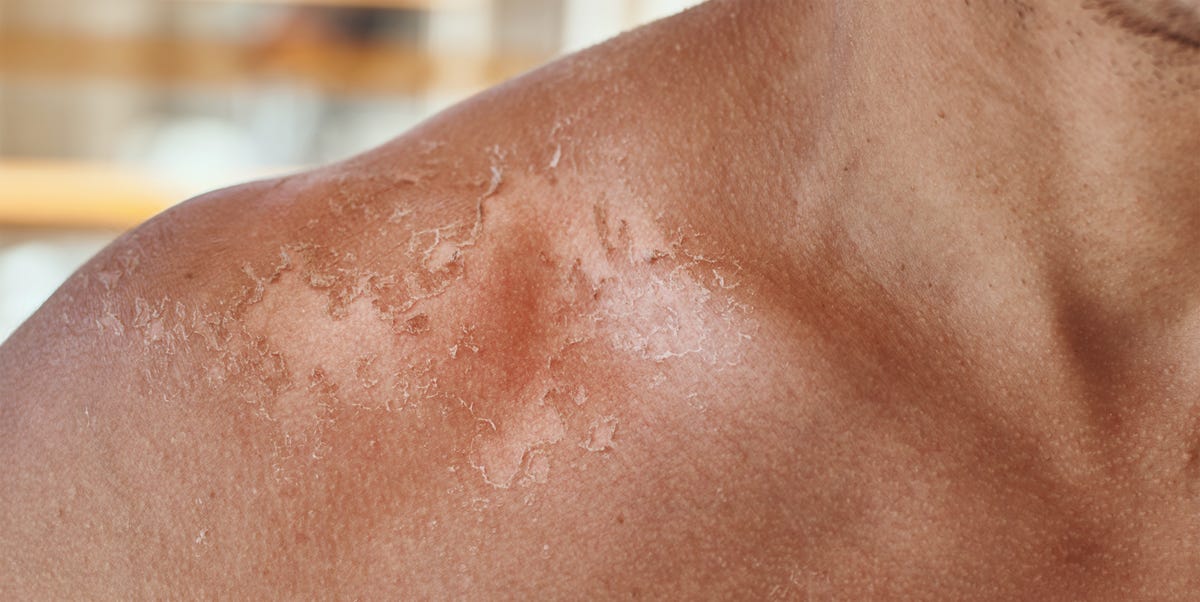 Nothing ruins the memory of a great beach day like a painful sunburn. It's important to get out of the sun as soon as you turn red, according to the American Academy of Dermatology (AAD). Once you're home, it's important to treat skin as soon as possible to ensure proper healing. The AAD recommends taking cold showers and using a moisturizer immediately after to retain moisture.
You'll want to look for products that contain aloe very or soy, as these help soothe skin. Be sure to steer clear of "caine" products, like benzocaine, which can be irritating.
Below are a few good lotions to care for your sunburned skin.
1 Aquaphor Baby 3 in 1 Diaper Rash Cream
Aquaphor amazon.com
A simple diaper rash cream provides a moisturizing barrier, according to dermatologist Andrea Suarez, M.D. She likes Aquaphor's 3-in-1 diaper rash cream because it doesn't contain any fragrances, she explained in YouTube video.
2 La Roche-Posay Cicaplast Baume B5 Balm
La Roche-Posay amazon.com
Dr. Suarez recommends this soothing, fragrance-free balm because it contains cetyl, an ingredient that helps skin heal faster.
3 Eau Thermale Avene Cicalfate Post- Procedure, Soothing Skin Lotion
Eau Thermale Avène amazon.com
This cream may be expensive, but Dr. Suarez says it is great for a variety of uses including chafing, You can also us it to ease minor irritations like razor burn and scrapes, too.
4 Banana Boat Soothing Aloe After Sun Gel
Banana Boat amazon.com
Aloe vera helps with up to second-degree burns—plus it's moisturizing, which may minimize skin peeling from sun damage.
5 Sun Bum Cool Down Hydrating After Sun
Sun Bum amazon.com
This option is great for people who prefer spray lotions. It's made with aloe and vitamin E to help restore moisture and hydration.
6 Burt's Bees Aloe & Coconut Oil After Sun Soother
Burt's Bees amazon.com
This inexpensive purchase is super moisturizing but lightweight. Even better, it's a great budget buy: a bottle costs lees than $10.
7 CeraVe Hydrocortisone Cream
Hydrocortisone cream is helpful for particularly uncomfortable areas because it reduces itching common with sunburns.
This content is created and maintained by a third party, and imported onto this page to help users provide their email addresses. You may be able to find more information about this and similar content at piano.io